What is it that makes the ExFog the BEST buy in Anti-Fogging?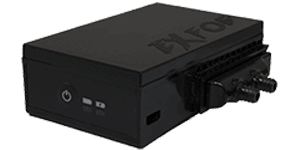 No exposed wires, fans or blades. Made with Lexan Polycarbonate, ExFog is designed to take hits, impacts, falls from skiing, etc. All components are designed to be "face-down" which allows for natural shielding against the elements.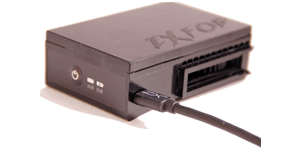 This must not only clear the fog, but we designed it with comfort in mind! Our Variable Speed Control allows you to turn it down to a "maintenance level" once fog is cleared. This allows for hours of comfortable wearability and also extends battery life for non-stop operation!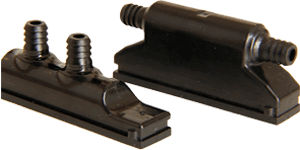 The ExFog Proprietary Manifold System is set up specifically for kink-free operation – This system is designed so that whether the unit is sitting directly flat on something, such as the bill of a cap, or if it is sitting on a helmet or hat, you can use the manifold that is specific to your needs! Do you have a need for a specialized manifold for your industry? Let us know by clicking here! If we receive enough of the same requests, we just may design something for you!
This headband is a low-profile solution for using most headware, or none at all This is specifically designed for the ExFog System. IMPORTANT NOTE: Design changes to make more streamlined, lightweight, and better quality will occur prior to this unit being made available – We will continue to notify our valuable customers of these changes as they occur!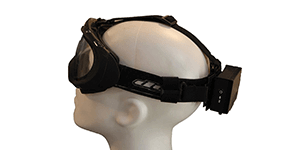 This allows the ExFog Antifog system to connect directly to goggles and masks with 1" or greater head-straps, such as Paintball, or Skiing Goggles – This allows the ExFog to attach to the goggle as basically one, low profile unit.